THE SECRET GARDENS OF VENICE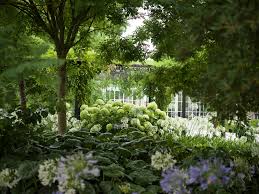 THE SECRET GARDENS OF VENICE
For many years, Venice's gardens have been a well-kept secret. Few tourists even knew about the Royal Gardens just off Piazza San Marco, commissioned by Napoleon at the end of the 18th century when he occupied the city. The landscaped 5000 sqm of peaceful paths, luxuriant vegetation, a neoclassical pavilion, pergola and a drawbridge connected with the Piazza, were finally reopened to the public in 2019 after a five year-long restoration work commissioned by the Venice Gardens Foundation and carried out by the celebrated garden architect Paolo Pejroni, a former pupil of Russell Page.
The Venice Gardens Foundation, a non profit organization. has now embarked on another project: the recovery of the gardens of the Monastery of the Church of the Most Holy Redeemer, which sits on the Giudecca Canal. The restoration is a joint venture, also involving the Order of the Friars Minor Capuchin, who have occupied the monastery since 1535, and the Holy See.
The monastery land covers just under 2.50 acres, stretching from the Giudecca Canal to the lagoon and includes vineyards, botanical gardens, a 400m-long pergola, a greenhouse, a bee-keeping area, an ancient chapel and a library.
According to Venice Gardens Foundation president Adele Re Rebaudengo, the gardens will subsequently be open to the public who visit the magnificent Palladio-designed Most Holy Redeemer church, (commonly referred to simply as "Il Redentore"), one of the most outstanding buildings in Venice and a city landmark.
Info: Tel. +39.041.3121700/8876621 www.venicegardensfoundation.org
Posted on 10 Feb 2023 by Editor