PLANS TO RELAUNCH ANCIENT CALABRIA ROUTE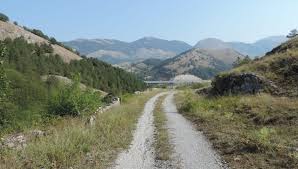 PLANS TO RELAUNCH ANCIENT CALABRIA ROUTE
With the Old Appia Way finally heading for official UNESCO recognition, another ancient route – the 2,200 year-old Strada Regia di Calabria (Main Road of Calabria) – is being brought to light by historian and architect Luca Esposito, a member of the Archeoclub D'Italia, one of Italy's foremost associations for the conservation and promotion of historic artistic heritage.
After eight years of research Esposito has traced out the first part of the ancient Roman route linking Naples to Castrovillari (Cosenza) in Calabria. The route which incorporated part of the Roman Via Popilia, was virtually cancelled out by the construction of the modern A3 Salerno-Calabria Autostrada del Mediterraneo in 1962.
The original road was some 400 kms long and passed through 44 towns and villages. Its continuous use through the centuries is bourne out by the 5 UNESCO Heritage sites along the route, as well as the remains of numerous old inns, 19th century postal stations and innumerable other historic sites, all of which Esposito has traced, mapped and published in Open-Source software.
The 44 localities on the route are now pooling their resources with view to launching new tourist treks and special interest guided tours along the re-discovered Old Strada Regia.
Info: Tel. +39.0644202250 www.archeoclubitalia.it www.academia.edu
Posted on 06 Mar 2023 by Editor