LEADING PRESERVES COMPANY PRESERVES ART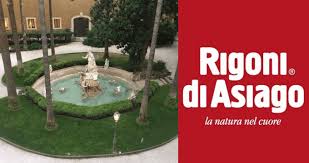 Leading Veneto organic honey, jams and chocolate spread producer, Rigoni di Asiago, has embarked on its fifth project to sponsor the restoration of works of art. The programme was launched by the company in 2015 and involves initiatives in five key Italian art cities – Milano, Venice, Rome, Matera and Florence.
The latest project is part of the Florence I Care project, promoted by the city of Florence. The Rigoni di Asiago contribution is the restoration of a series of lunette paintings by a group of 17th-18th century painters in the cloister of Santa Maria Novella, now part of the church museum. The frescoes were badly damaged during the Arno flood in 1966 when they were detached from the walls in order to save them.
Rigoni di Asiago entered the field of art preservation five years ago with the recovery of the historic entrance to the Brera Palace in Milan, known as the Atrio dei Gesuiti (Jesuits' Atrium) in 2016-17, followed by the restoration of the statue of San Teodoro in the Ducal Palace of Venice, then the "Venice Marries the Sea" fountain in Palazzo Venezia, Rome (2018) and the recovery of the rock church of San Giovanni in Monterrone in Matera (2019).
Rigoni di Asiago was one of the first food producers in the EU to obtain organic certification in 1992.
Info: www.rigonidiasiago.com
Posted on 24 Jul 2020 by Editor