OLIVE OIL FREELY FLOWING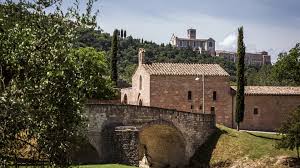 The Umbria region stages it popular "Frantoi Aperti ("Open Olive Oil Mills") event between the 24th October-29th November 2020, when visitors can celebrate the new olive oil coming flowing off the presses in the many local farms scattered round the area.
The event has been running for the past 23 years and is a great tourist attraction that also encourages tourists to visit many of the attractive small borghi (historic villages) along the Strada dell'Olio (Olive Oil Route). Many old castles, abbeys in olive groves and small abandoned churches, which are generally closed, will be open during the period.
Posted on 25 Oct 2020 by Editor