PIZZA VILLAGE COMES HOME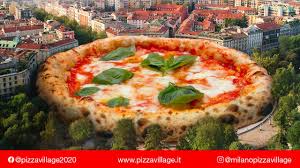 This year's edition of the highly successful Naples PizzaVillage competition takes on the new format of home delivery, in order to conform with the regulations introduced to combat the spread of Coronavirus. Pizza Village @ Home takes place in Milan between the 5th - 8th November and involves over thirty master pizza makers from all over Italy.
Seven special pizzas are competing for the top position, including the universal favourite, Pizza Margherita. The pizzas will all be delivered to home destinations and include a surprise box of goodies offered by sponsors.
Info: www.pizzavillage.it
Posted on 06 Nov 2020 by Editor