Archaeologists report an exciting find of two bronze female statuettes at the Etruscan archeological site of Gravisca (the crumbling ancient harbour of Porto Clementino) near the town of Tarquinia. According to the dig director, archaeologist Lucio Fiorini of the University of Perugia, only about ten similar bronze figurines exist in museum collections in the world.

06 Oct 2013

More
Rome was the most visited Italian city in the first six months of 2013, according to Hotel Price Index, an online organization that analyses the prices paid by travelers all over the world. Venice and Milan came in second, followed by Florence and Sorrento, and then Bologna, Naples, Pisa, Palermo and Verona.

04 Oct 2013

More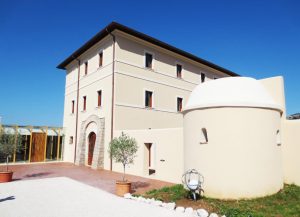 The Cincinnato wine cooperative at Cori (Lazio) has launched into tourism with the restoration of an imposing two hundred-year old farm house, with 15 rooms, a gourmet restaurant, conference room and sports facilities, set on a hill surrounded by vineyards, olive groves and woodlands. The winery, founded 76 years ago, intends to promote the area as a relaxing cultural and farm holiday destination.

01 Oct 2013

More
The best of Italian culinary creativity is on display at the historic town of Foligno, Umbria, this weekend 27-29 September 2013. Twenty-six "villaggi del gusto" ("taste hamlets"), scattered around the town centre, each demonstrating a range of both traditional and innovative dishes, take visitors on a gourmet itinerary lasting until Sunday evening.

28 Sep 2013

More
On Saturday 28 September 2013, as part of the European Heritage Day celebration, Rome's civic museums and archaeological sites throw open their doors with free entry for the public and a series of coordinated cultural events.

26 Sep 2013

More