The Carnival season in Italy doesn't just mean Venice and Viareggio. Carnival revels are in full swing in every town, big and small, in the Italian peninsula.

21 Feb 2009

More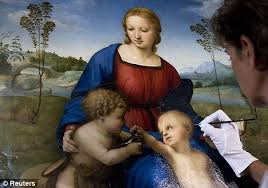 The exhibition "Love, Art and Grace" featuring the newly restored Raphael masterpiece entitled "The Madonna of the Goldfinch" has attracted record numbers of visitors since it opened in the Palazzo Medici Riccardi, Florence, on the 23 rd November 2008.

16 Feb 2009

More
St. Valentine's Day, the annual Festival for Lovers, is one of the best known celebrations in the western world, but how many people know that St. Valentine was an early Christian martyr and that his tomb can still be visited here in Italy?

14 Feb 2009

More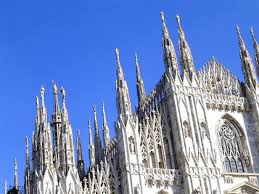 ST.VALENTINE IN MILAN
A giant screen in Milan's Piazza Duomo is busy recording the thousands of love messages being sent via mobile phone from all over Italy. The sender of the most touching and significant message � to be judged by Italian bestselling author of romantic fiction, Federico Moccia � will be nominated "Kiss Writer for a Day", with reference to the famous Perugino Bacio ("Kiss") chocolate manufacturer, which is partner in the event.
Anyone who wants to join in can send a message through the website www.baciperugina.it

13 Feb 2009

Since the 1 st February 2009, booking a holiday in Venice has become easier, thanks to "Venice Connection", the new on-line reservation service set up by the City of Venice.

11 Feb 2009

More