VENICE AND THE GLASS MENAGERIE @ 02 Feb 2021
---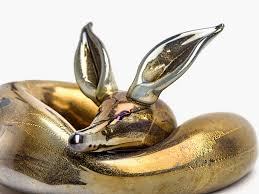 All being well on the pandemic front, the Giorgio Cini Foundation is to open an unusual collection of glass animals on the 22nd March to mark the reopening to visitors of the Island of San Giorgio in Venice.
The exhibition, which will be set up in the "Glass Rooms" of the Foundation, comes from the private collection of Pietro Rosenberg, Honorary President-Director of the Paris Louvre. Rosenberg's quirky collection of the 750 animals on display, gathered over a period of thirty years, are part of the vast collection of 17th – early 20th century art works which Rosenberg will donate to the new Museé du Grand Siécle in the converted barracks of Saint-Cloud, Paris, programmed to open in 2025.
The Glass Menagerie show will run until the 1st August 2021, along with the °Venice and the Glass Studio Americano° exhibition, with creations from the 1960s by American and Venetian glass artists.
Info: www.lestanzedelvetro.org info@lestanzedelvetro.org
---
News powered by CuteNews - http://cutephp.com