ITALY: THE SHOW GOES ON - DESPITE COVID 19 @ 18 Jul 2020
---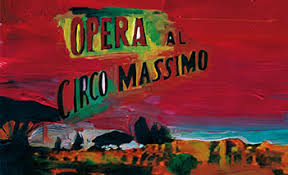 Despite the restrictions imposed by the current pandemic, Rome's traditional summer cultural programme goes ahead – with some important modifications for safety reasons.
This year, the popular Caracalla Opera will not take place as usual inside the ruins of the Roman Baths, but will be transferred to the equally important Roman archeological site of the Maximus Circus. The dimensions of the Circus allow the erection of a vast stage of 1,500 sqm for performances and seating for 1000 spectators, respecting the rules of social distancing. The season opens with "Rigoletto" on the 16th July and offers a total of 21 spectacles of opera, ballet, concerts and gala evenings until the 13th August 2020.
Meanwhile, Rome's Auditorium Parco della Musica has also moved out into the open, with an inaugural Beethoven concert by the Santa Cecilia Orchestra conducted by internationally celebrated Antonio Pappano, in the Cavea (outdoor courtyard) of the concert hall. A series of events are programmed throughout the summer.
Info: www.operaroma.it www.auditorium.com
---
News powered by CuteNews - http://cutephp.com