ESPRESSO TO JOIN UNESCO LIST @ 21 Jul 2020
---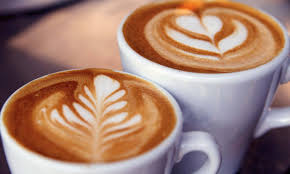 An application has been filed with UNESCO to have the unique Neapolitan espresso coffee included in the Intangible Heritage of Humanity list. As anyone who visits Naples will know, a coffee in a bar is not simply a pick-you-up drink, but a ritual, deeply embedded in the culture of the city. It's where you meet friends, take business associates, clinch deals and get the latest news.
A morning shot of espresso is considered so important, in fact, that the custom of the caffé sospeso developed here, whereby anyone who wishes can leave a paid coffee at the till for any unfortunate who can't afford to buy his own.
Both the espresso machine used in bars and the ubiquitous moka coffee pot were invented by Italians. The moka (named after the city of Mocha in the Yemen) was developed by Alfonso Bialetti in 1933 and commercialized by his son Renato, who introduced the traditional Bialetti coffee pot into almost every Italian home, where it still holds its own today, despite competition from the modern and heavily advertised "cialde" or coffee capsules. The moka has the advantage of lasting almost a lifetime, as it is possible to buy replacement parts, like filters, gaskets and rubber sealing rings at low cost. An antidote to our 21st century culture of "readily disposible"?
Margaret Stenhouse
Info: www.espressoitalianotradizionale.it
---
News powered by CuteNews - http://cutephp.com