ITALY PULLS OUT PLUGS FOR CULTURE WEEKEND @ 25 Sep 2020
---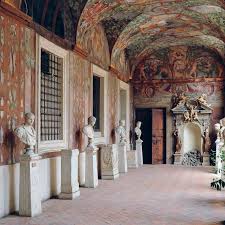 Despite all the limitations imposed by the present pandemic, Italy's cultural scene flourishes. This weekend is dedicated to the Giornate europee per il Patrimonio (European Heritage Days), an annual event involving the Italian Ministry of Culture (MIBACT) and Rome city council, with the support of the European Council. The programme demonstrates that Rome's ancient archaeological sites and centuries-old art collections and museums are by no means static entities.
Rome's state museums will be open Saturday night with a special reduced entrance ticket of 1 euro. Several iconic sites, such as the Colosseum and the Palatine, are also staging outdoor concerts and wellness programmes. Special guided tours are available on Saturday and Sunday in the Appia Antica Park that include the exhibition "Lessons by Raphael".
Puppet performances enliven the Baths of Caracalla, as well as a saxophone concert at the Palazzo Altemps Gallery. The archaeological site of the Drugstore Museum (a converted supermarket) in the Ostiense necropolis will open specially for a theatrical performance., as well as the historic State Archives with rare documents and letters on display. The Villa Borghese Museums opens its "Secret Gardens" as well as hosting an open air recital in the Park by the Under 25 virtuosi of the Santa Cecilia conservatory with a programme that spans from Mozart to Philip Glass.
To mention just a few of the many unusual attractions on offer.
Info: www.comune.roma.it
---
News powered by CuteNews - http://cutephp.com