PETER'S BOAT COMES HOME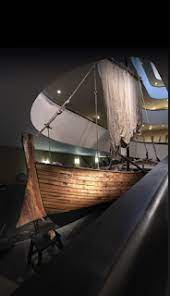 PETER'S BOAT COMES TO THE VATICAN
"Peter's Boat", a fascinating new addition to the Vatican collection, has been set up in the well space of the celebrated elliptical stairway that leads up to the entrance to the Vatican Museum.
The boat, a present from Pope Francis, is a replica of one of the sunken fishermen's vessels found at the bottom of the Sea of Galilee in 1986.
Experts agree that Simon Peter, the fisherman who became Christ's disciple and was crucified in Rome, would have had a similar craft. The original boat is now in the Museum of the Yigal Allon Centre in Israel.
The copy is handmade, using the same materials and techniques as those employed two thousand years ago, by the skilled craftsmen of the Aprea boatbuilders of Sorrento and the work was financed by the Aponte family, owners of the MSC cruise ship company.
Info: www.museivaticani.va
Posted on 15 Oct 2023 by Editor