CHEESE CHALLENGE IN NAPLES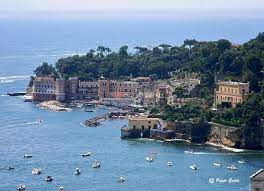 CHEESE CHALLENGE IN NAPLES
The celebrated Provolone Valpadana DOP cheese, produced in the Lombardy and Reggio Emilio regions, northern Italy, is arriving in force in Naples on the 19th October, where is holding a "Sweet or Spicy Night out" in the historic Villa Cilento on the slopes of Posillipo in Naples for an unprecedented launch of the its cheeses in both their mild and strong variations.
The exclusive event is open to the public between 7.30 and 9.30 pm, with cheese tastings accompanied by music and dance performances.
The Consortia ProvoloneValpadana groups 700 dairy farms and cheesemakers, who produce each year over 600,000 forms for a total weight of over 7,000 tons.
The all-out effort to win the Neapolitans over to Provolone is a challenge. The Naples area has its own cheeses, such as the exclusive Provolone and the Caciocavallo Podolico produced in the Lattari Mountains above the Amalfi Coast. The Caciocavallo Podolico has an interesting history. The Podolica cow originally came from the Ukraine but it was crossed in the 19th century by a Agerola-born adventurer called General Paolo Avitabile who received a Jersey cow in a gift from the British royal family for services rendered in Afghanistan. The result was a prodigious milk output and an exclusive cheese only produced in 13 local communities.
Info: Tel. +39.0372.30598 www.provolonevalpadana.it
Info: Tel. +39.081.3500159 www.comune.agerola.na.it
Posted on 19 Oct 2023 by Editor